​Building National Capacities for Conflict Prevention through the UNDP-DPPA Joint Programme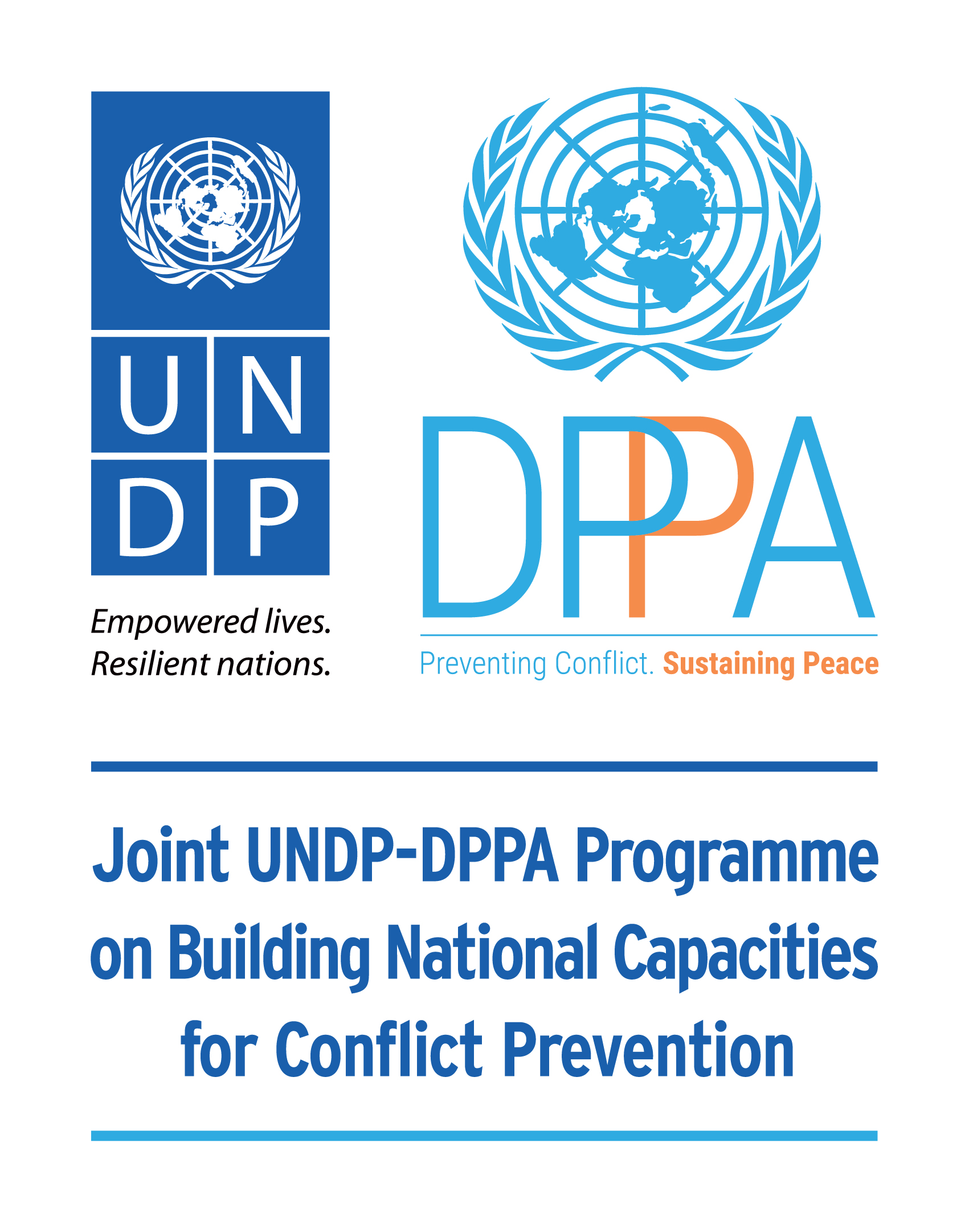 National actors are usually best placed to help their societies identify and manage tensions, diffuse conflicts constructively and promote dialogue exactly when and where it is needed most. Assisting national stakeholders to develop their own solutions to their challenges and building their capacities to do so is one of the most sustainable ways to prevent and mitigate conflict and ensure development.
The Joint UN Development Programme (UNDP) and UN Department for Political and Peacebuilding Affairs (DPPA) Programme on Building National Capacities for Conflict Prevention was launched in 2004 with the primary objective to do just that: build and consolidate national capacities, provide support to wide-ranging initiatives for conflict prevention in conflict-affected and fragile countries, as well as those undergoing political instability or difficult transitions.
This partnership between UNDP and DPPA was designed to build on and enhance the complementary capacities of each partner. By bringing together political, peacebuilding, and development work, the Joint Programme seeks to ensure that UN Country Teams and UN Resident Coordinators are equipped to maximize the UN's conflict prevention efforts and navigate the risks inherent to increasingly complex environments.
From the deployment of Peace and Development Advisors to targeted assistance
 
Since 2004, the Joint Programme has contributed to UN support to achieve violence-free elections, help build and sustain viable platforms for dialogue or conflict resolution, and support the development of infrastructures for peace. The overarching goal of these initiatives is to strengthen conflict prevention capacities at the national and the local level.
​"The successive deployment of Peace and Development Advisors (PDAs) in Togo has helped raise awareness among the country's development partners and national counterparts on the importance of conflict prevention and peacebuilding. Given that conflicts are part of human society, through constant hard work and dedication, PDAs' deployment and their work have helped change the dynamics of how the Togolese society looks at societal conflicts. It is with great confidence that I strongly believe that with the Joint Programme's continued support, the country will go peacefully through two electoral processes and one decentralization implementation scheme in 2018.''


— Ms. Khardiata Lo N'diaye, UN Resident Coordinator & UNDP Resident Representative, Togo 
The deployment of Peace and Development Advisors (or PDAs) is the main and most visible output of the Joint Programme. More Here.

Recognizing the need to provide targeted external support and accompaniment to the UN presence in the field and national stakeholders during key milestones, such as elections or national dialogue processes, the Joint UNDP-DPPA Programme also provides such assistance for specific conflict prevention and facilitation activities in various countries.

 
MORE ON THE INITIATIVE
---
PARTNERS​
---
​​​The Joint UNDP-DPPA Programme is supported through the generous funding of the EU, and the Governments of Germany, the Netherlands, Norway, Sweden, Switzerland, the Republic of Korea, and the United Kingdom. The Joint Programme also works closely with Sweden's Folke Bernadotte Academy and the Civil Society-UN Prevention Platform.